Thomas Friedman on the Age of Acceleration: Talk and Reception - SOLD OUT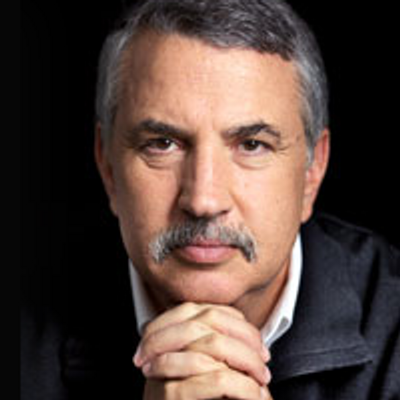 Hear New York Times columnist and three-time Pulitzer Prize winner Thomas Friedman discuss the art of survival in an age of dizzying acceleration. Before the event, meet Thomas Friedman and receive a copy of his new book at a private reception.
From technology, to economics, to weather, our world seems to be growing ever more extreme. In his latest book, Thank You for Being Late: How to Find a Job, Run a Country, and Keep Your Head in an Age of Accelerations, renowned journalist and three-time Pulitzer Prize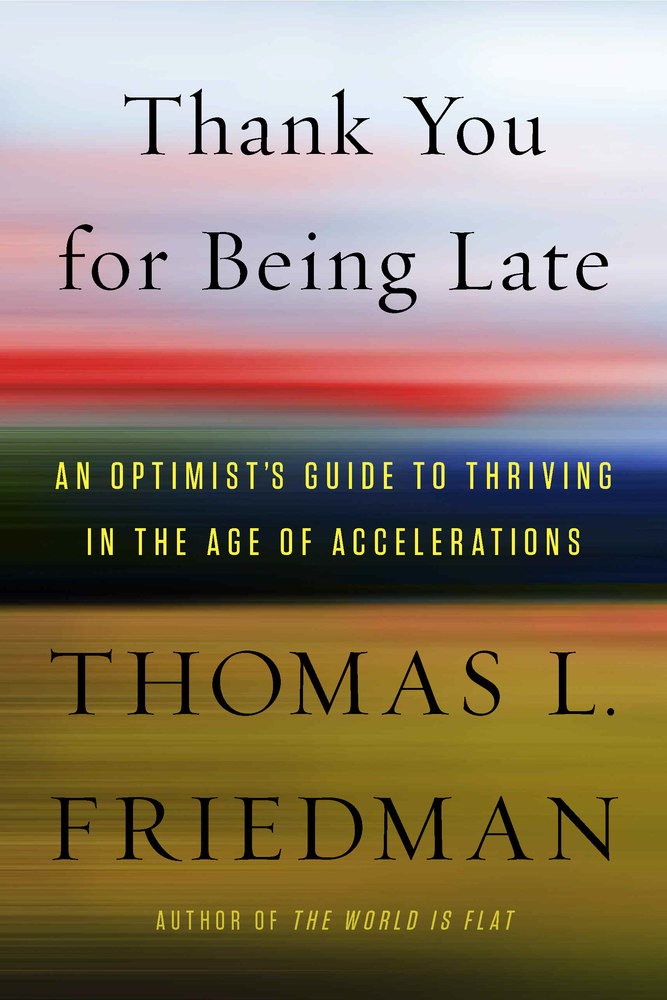 winner, Thomas Friedman (The World is Flat), explains how to live in this age of dizzying acceleration. Drawing on his childhood in the American Midwest, Friedman spells out the differences between then and now, both irritating and exciting. Arguing that we must learn to be fast (innovative and quick to adapt), fair (prepared to help the casualties of change), and slow (adept at shutting out the noise), Friedman establishes a blueprint for how to make sense of our chaotic life and times.
Date: Monday, December 5, 2016
Reception: 6:30 pm (Members only. Click here to become a member today)
Lecture: 7:30 pm (Open to the public with purchase of ticket through Town Hall.)
Location: Town Hall Seattle (Great Hall)
Address: 1119 Eighth Avenue (enter via Eighth Avenue doors), Seattle, Washington 98101

$50.00 (Reception, book, and lecture) | Members only (no refunds after November 23, 2016).
$5.00 (Lecture only) | Click here to buy tickets.
The reception with Thomas Friedman will be held in Town Hall's upstairs lobby. Books will be distributed at the reception.
For questions, please email Carlos Obando, MBA '83.
This is a partner event, sponsored by Town Hall Seattle.