Veritas: Common Values for the Common Good
Join fellow alumni for an intimate conversation about truth and values in America.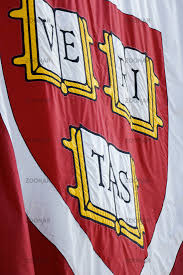 Please join us for the first in a year-long series of potluck dinners for alums to have intimate conversations among ourselves, and share our opinions and experiences with these difficult subjects. All points of view are welcome, and all are encouraged to participate respectfully, without concern for judgment or rejection. Our dinners will culminate in a leadership-in-action community service event during the Global Month of Service in April 2018.
Date: Tuesday, April 18, 2017
Time: 6:30-9:30pm
Location: 417 NE 63rd Street, Seattle WA 98115 (Corner of NE 63rd St. & 5th Ave NE in Green Lake)
Cost: Free. Please bring what you are able for the potluck dinner. Beverages will be provided.
Facilitator: Brenda Walker '88
RSVP below.
American civil society is in turmoil with race, prejudice and violence, once again, at the root. Proponents of racial supremacy and ethnic nationalism have achieved prominence in the public sphere, fueled by rhetoric that may or may not be grounded in truth.

What is Harvard's history with race, ethnicity and class in society? How did Harvard contribute to the constitutional principles that established racial supremacy in the founding of the United States? What is the truth of our own experiences with prejudice and bigotry? What role does Harvard play today and what roles do we play as citizens in society at-large and in our local communities to promote truth and fairness for all people?
What are the common values that we share as Harvard graduates and can express through everyday leadership for the common good?
For questions, contact Brenda Walker '88, Past President of the Harvard Club of Seattle.
When:
6:30PM - 9:30PM Tue 18 Apr 2017 ( Timezone: Pacific )

Where:
417 NE 63rd St
Seattle, WA 98115
RSVP Here...
Look Who's Coming:
Gautham Reddy
UW
Alexis Wheeler
UW
Meredith Stelling
Women for a Sustainable World
Emily Van Dyke
Harvard Club of Seattle
Hannah Ahmed
Merriman, LLC
Tory Laughlin Taylor
Forterra
Kamuron Gurol
Sound Transit
Jennifer Divine
Miller Nash Graham & Dunn
Gloria Winters
Grunewald Guild
Kye Lee
The Ostara Group
Stephen Sullivan
Christine Yoong
Microsoft
Shine May Hung
Harvard Club of Seattle
Christine Abbott
Geography iii
Cathy Johnson
HDS. ' 75
Gregg Makuch
The Clearing
Patrick Nalbone
HSPH '80
Gregg Makuch
The Clearing
... a total of 18 guests.
Note: to opt out from this list please sign in, go to My Account and change your preferences under My RSVPs.