Non-Profit Fair Committee Meeting
Help us plan and organize our 2nd annual Non-Profit Fair to connect alumni with board and skilled volunteer opportunities at non-profits that are making a difference in our community
Would you like to help fellow Harvard alumni connect with non-profit organizations doing great work in the Seattle area? We are recruiting alumni volunteers to help organize our 2nd annual Non-Profit Board and Skilled Volunteer Fair that will be held in March of 2018. We have several specific roles where you can contribute about 2 or 3 hours a week. This is an opportunity where you can connect with a diverse set of alumni, and make a positive difference in our community.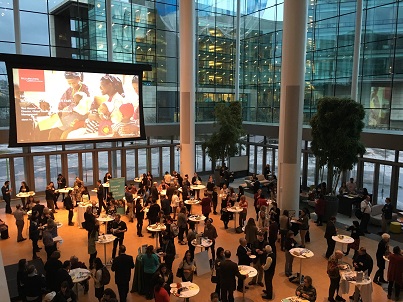 Date: Friday, November 3, 2017
Time: 6:30pm - 8:00pm
Location: Uptown Espresso in Belltown (map)
Address: 2504 4th Ave, Seattle, WA 98121
(At the corner of 4th Ave and Wall St. in Belltown)
Parking: Street parking will be available
Public Transportation: Use http://tripplanner.kingcounty.gov/ to find a convenient bus stop nearby.
For questions, please contact Kelly Charlton, CSS '82.