From the President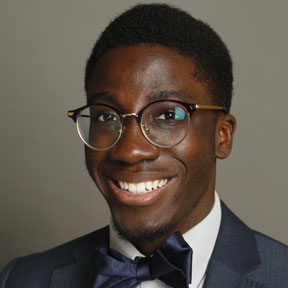 .
I still remember the moment I stepped onto Harvard's campus. I was a 17-year-old student pulling two 50-pound suitcases over Harvard's cobbled red brick square. It was a struggle, especially considering that after graduating from Kamiak High School in Mukilteo, Washington, I had stopped working out that summer. As each bricks' bump battered my luggage, I was in awe: the square would later become my home as I explored the Smith Campus Center, Harvard's 70+ libraries, and took dozens of classes with world-renown professors. When I arrived outside Dexter Gate I read the inscription facing Massachusetts Avenue "Enter to grow in wisdom." It wasn't until many years later that I read the inscription on the inside, "Depart to serve better thy country and thy kind."
.
For 129 years, the Harvard Club of Seattle and its alumni have served Harvard, Seattle, and Western Washington through philanthropic service, educational activities, and community building. The Club fosters a spirit of fraternity among our 4,000+ Harvard alumni members (and their families) by reconnecting former classmates, providing a forum to meet new Harvard alumni, connecting alumni to current student to talk about student life, interviewing students to apply to Harvard, socializing over common interests, and hosting 40+ events and service activities per year. It's a club that, like Harvard, is older than all of its members: you can read about the history of the Club here.
.
As the 18th president since incorporation, I would like to invite you to join and support the Club. Our unique programs are only possible because of your support and participation. Starting at just $25/year for recent graduates, seniors, and non-residents, we offer several different categories of membership to suit your situation. Paying Club members get exclusive access to our premier events, such as discounted tickets to Sounders games, Mariners games, Broadway shows at the Paramount, remote events through video conferencing, and much more.
.
If you want to see a program, tour, or event that we haven't offered, you're in luck! We're always looking for fresh ideas, so get in touch with a Club officer to sign up as a volunteer. It's a great way to meet people while providing a service to your fellow alums. In the spirit of continuous improvement, we are always striving to create a better customer experience for our Harvard alumni. Feel free to email the President directly or fill out this anonymous survey with suggestions or areas of improvement.
.
 Our Harvard experience does not have to end just because we have graduated. Don't miss out on the spirit and camaraderie of your local club. Get involved today!

Michael Bervell, AB '19
President, Harvard Club of Seattle
.
---
Harvard Club of Seattle Presidents
1974-76  Norman L. Winn '61
1976-77  Henry A. Kuharic '50
1977-78  George N. Prince '43, LLB '48
1978-79  George Denniston MA '61
1979-81  William P. Hammond '68
1982-83  A. Henry Schilling '66
1983-85  Peter A. Danelo '72, JD '75
1985-87  Carla Okigwe '65, MA '74
1987-93  H. Blair Bernson '69
1993-99  John Erlick '75
1999-04  A. Brian Davenport '68, MA '73
2004-07  William C. Hartmann '90
2007-10  Stanley D. Mark '73, MBA '76
2010-13  Brenda J. Walker '88
2013-15  Ling Lin '12
2015-17  Gautham P. Reddy '85
2017-20  Alexis M. Wheeler, JD '09 
2020-      Michael Bervell '19