Annual Dinner: Alaska Airlines Leaders and Highline Schools Superintendent on "Helping Students Soar" LAST 2 TICKETS!
Join us for a discussion on collaborative educational partnerships with Highline Superintendent Susan Enfield, Alaska Airlines President Ben Minicucci, and Alaska Airlines VP Diana Birkett Rakow.

Celebrate the launch of the

Harvard Club of Seattle Crimson Achievement Program (CAP)

, in partnership with Highline Public Schools and with the generous support of Alaska Airlines.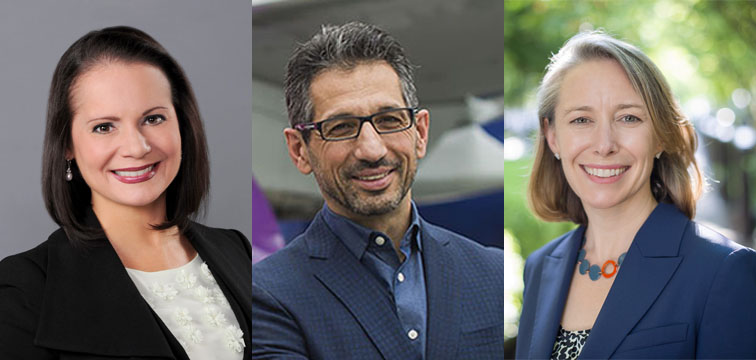 Event Program
We will review the year's events and programs, honor our Volunteer of the Year, elect board members and officers, celebrate the launch of the Club's new educational initiative, the HCS Crimson Achievement Program (recently featured in the Harvard Gazette), and share in a fireside chat with three alumni leaders who work closely to improve educational opportunities and outcomes: Highline Superintendent Susan Enfield, EdM '02, EdD '08 (2018 National Superintendent of the Year); Alaska Airlines President Ben Minicucci, AMP '12; and Alaska Airlines VP Diana Birkett Rakow '99. Together, they will discuss how collaborative partnerships can help expand educational access and close the achievement gap.
Date: Thursday, June 20, 2019
Time: 6:00 pm - 9:30 pm
Location: The Rainier Club
Address: 820 4th Avenue, Seattle, WA 98104
.
.
If you have trouble with your Harvard Key or if you prefer to pay by check, please email us.
Members: Purchase up to four (4) tickets at the discount member price. Sign-up for membership here.
.
Tickets

Price

President's Circle - LAST TICKET!

!

$400
VIP Circle - LAST TICKET!
$400
Reception-Only (Member)
$0
Reception-Only (Non-Member)
$25
Corporate Sponsor
Contact us
No refunds after June 12. Limited ticket availability after catering deadline on June 13 at noon.
President's Circle: Sit at the President's table with Superintendent Susan Enfield and Alaska Airlines VP Diana Birkett Rackow.
VIP Circle: Sit at the VIP table with Alaska Airlines President Ben Minicucci.
Crimson/Benefactor Members: Up to two complimentary tickets per Crimson or Benefactor member (tickets must be reserved by June 13).
Ticket donations: If you'd like to purchase a ticket that will be donated to a CAP Scholar or current Harvard student, please click here.
Sponsors: If you or your organization would like to help underwrite this event, please contact Alexis Wheeler, JD '09, President of the Harvard Club. The Harvard Club of Seattle is a 501(c)(3) organization, and donations may be tax deductible.
Event schedule:
6:00 - 7:00 pm | Reception / No-host bar
7:00 - 8:15 pm | Dinner followed by a short Harvard Club of Seattle program including election of officers and board members
8:15 - 9:30 pm | Dr. Susan Enfield, Ben Minicucci, and Diana Birkett Rakow: discussion on collaborative educational partnerships
Menu: Three-course chicken dinner with wine pairing. (No-host bar at the reception.) If you have dietary restrictions, please inform us in the comment box or by email no later than June 13th at noon.
Dress Code: Business / Business Casual
Accessibility: The Rainier Club is accessible.
.
Parking: Please download this map for self-service parking lots around The Rainier Club.
Public transportation: The Rainier Club is four blocks from the University Street and Pioneer Square light rail stations.
.
QUESTIONS? Please contact Alexis Wheeler, JD '09, President, Harvard Club of Seattle.
Problems with your Harvard Key? Please contact us.
Special thanks to James K. Doane '75 for helping to make this event possible.
.
Speaker Biographies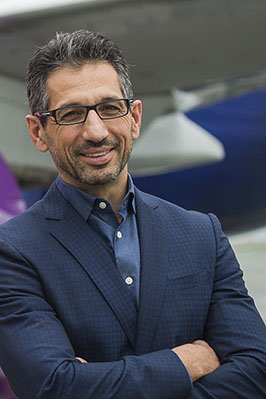 Ben Minicucci, AMP '12, serves as President and Chief Operating Officer of Alaska Airlines, which carries over 45 million guests a year to more than 115 destinations on 1,300 daily flights across the U.S. and to Mexico, Canada and Costa Rica. Under Mr. Minicucci's leadership, Alaska aligned its operational and commercial groups in 2018 for the first time to better facilitate cross-divisional planning while keeping a focus on safety, reliability, profitability, and a remarkable guest experience. He oversees Alaska's day-to-day operations on the ground and in the air as well as capacity planning, revenue management, marketing and sales. Before joining Alaska Airlines in 2004, Mr. Minicucci spent seven years at Air Canada first as director of technical operations and then as vice president of heavy maintenance. Mr. Minicucci served in the Canadian Armed Forces for 14 years prior to joining the private aviation sector. He holds a bachelor's and master's degree in mechanical engineering from the Royal Military College of Canada and completed the Harvard Advanced Managed Program (AMP) in 2012. Mr. Minicucci is currently on the board of directors for the Silicon Valley Leadership Group and Pacific Gas and Electric.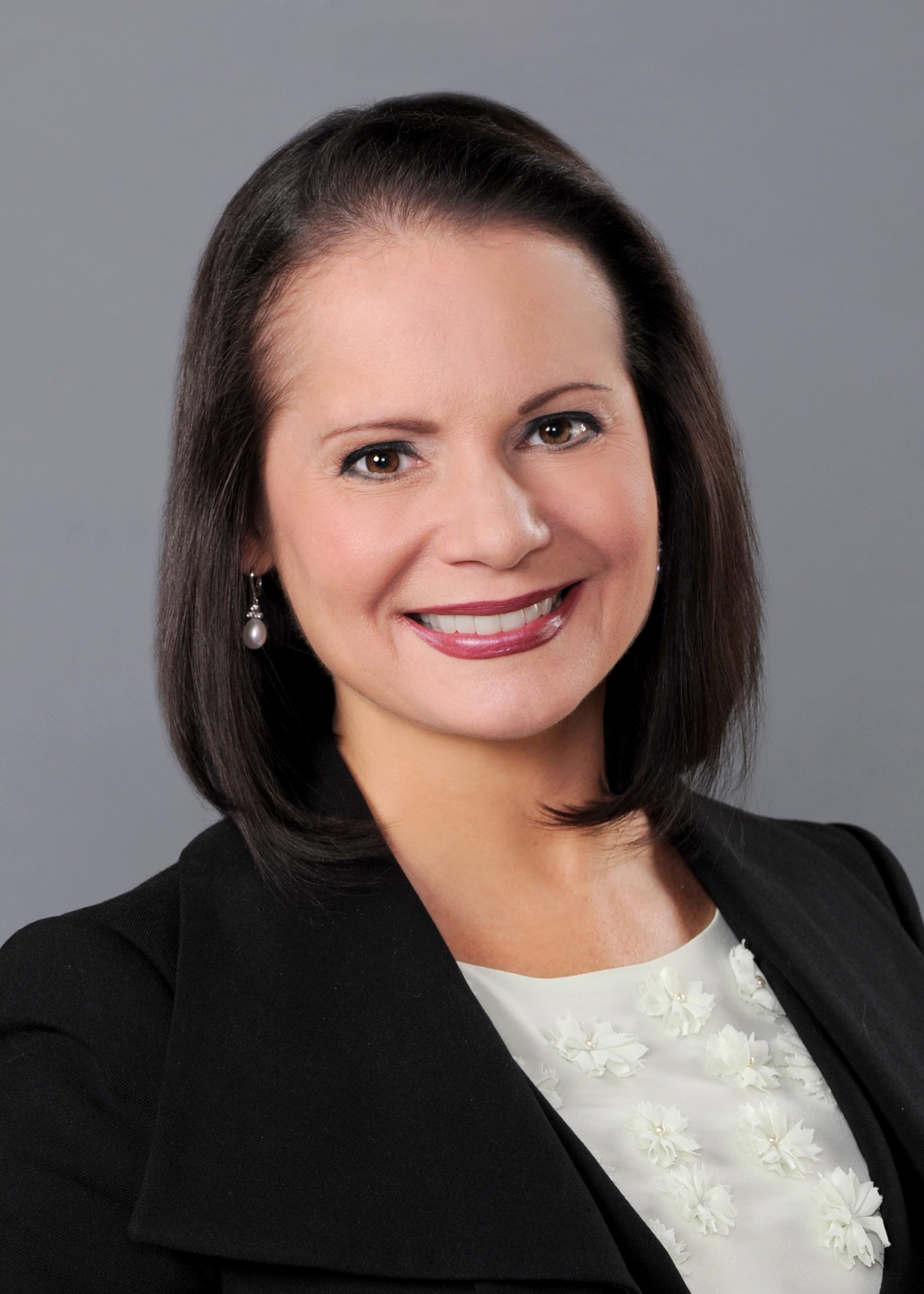 Susan Enfield, EdM '02, EdD '08, is the Superintendent of Highline Public Schools, a district serving nearly 20,000 students in south Seattle, Burien, Des Moines, and SeaTac. Knowing every student by name, strength and need is the promise of Highline Public Schools. Under Dr. Enfield's leadership, the district is delivering on this promise by implementing a bold strategic plan committed to ensuring that students graduate bilingual, biliterate with the problem-solving and critical thinking skills that will prepare them for the future they choose. A former high school English, journalism and ELL teacher, Dr. Enfield served as Chief Academic Officer and then as Interim Superintendent for Seattle Public Schools before coming to Highline in 2012. She previously held leadership positions in Evergreen Public Schools (Vancouver, WA), Portland Public Schools and the Pennsylvania Department of Education. The 2018 National Superintendent of the Year, Dr. Enfield is a graduate of the University of California, Berkeley, and earned master's degrees from Stanford University and Harvard University. She also holds a doctoral degree in Administration, Planning and Social Policy from Harvard's Urban Superintendents Program.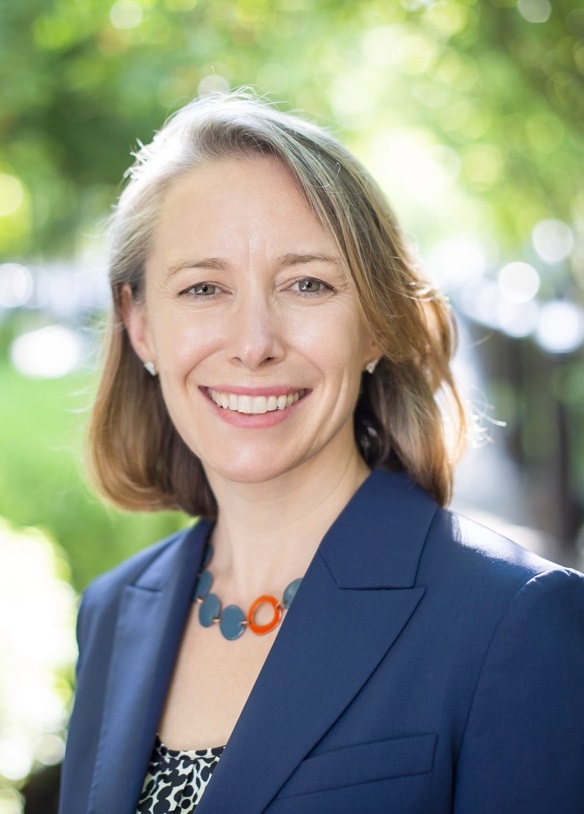 Diana Birkett Rakow '99 joined Alaska Airlines in 2017 as Vice President of External Affairs. She leads Alaska's government affairs, sustainability, community engagement, PR and internal communications – including teams in Seattle, San Francisco, Alaska, Hawaii, and Washington D.C. Ms. Birkett Rakow is passionate about fueling organizational strategy and culture through purpose and connection with employees, guests, community, and the environment, and she's focused on deepening Alaska's reputation for engaging with and giving back to communities throughout the West Coast. Prior to Alaska, Ms. Birkett Rakow served as vice president of public affairs, communications and brand management at Kaiser Permanente of Washington through its acquisition of Group Health Cooperative. She holds a bachelor's degree from Harvard University and master's degrees in public administration and public health from the University of Washington. She serves on the boards of the Greater Seattle Chamber of Commerce and the Pacific Science Center, and is a previous 40 under 40 Honoree by the Puget Sound Business Journal.