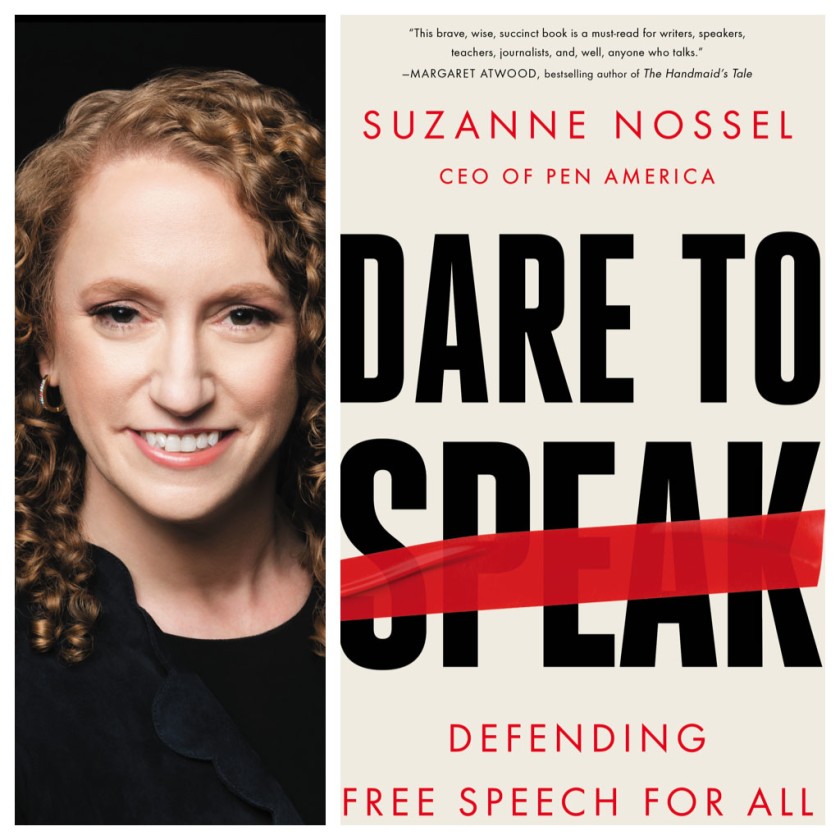 DARE TO SPEAK: Defending Free Speech for All, A Conversation with Suzanne Nossel, A.B. '91, J.D. '96
Date: Monday, November 16, 2020
Time: 6:00pm PT (or 7:00 p.m AZ Time)
Location: Virtual Event
Join us for this discussion with Suzanne Nossel, CEO of PEN America, the foremost organization working to protect and advance human rights, free expression, and literature. Her recently published book, Dare to Speak, confronts the tensions roiling our public debate over free speech. The book has garnered early praise from Salman Rushdie, Henry Louis Gates Jr., Margaret Atwood, and Hillary Rodham Clinton, among others. Dare to Speak attracts support from across the ideological spectrum; the book is for both for warriors for social change and those who believe political correctness has run amok.
As CEO of PEN America, Nossel has led campaigns for free expression in Hong Kong and China, Myanmar, Russia, Eurasia, and the United States. Her career has spanned government service and leadership roles in the corporate and nonprofit sectors. Nossel has also served as the Chief Operating Officer of Human Rights Watch and as Executive Director of Amnesty International USA; and held senior State Department positions in the Clinton and Obama administrations. A graduate of Harvard College (A.B. '91) and Harvard Law School (J.D. '96), Nossel frequently writes op- eds for the New York Times, the Washington Post, and other publications, as well as a regular column for Foreign Policy magazine.
Q&A moderated by Harvard Club of Phoenix board member Maria Syms, MC/MPA '14
Register Here:
Please pre-register by clicking on the link below. Zoom information will be sent to those who RSVP on the morning of the event.
https://us02web.zoom.us/meeting/register/tZMsf-yvqz8vHd0a4eTTeYskwm4SG8tJhFSy
Questions? Please email Michael Bervell, President of the Harvard Club.
This event is in partnership with the Harvard University Alumni Association of Lebanon (donate to the cause here)