2022 ANNUAL DINNER

: Seattle Aquarium After Hours and The Future of the Ocean
with Aquarium CEO Bob Davidson & Ocean Acidification Experts Dr. Richard Feely and Nora Nickum
Join us after hours at the Seattle Aquarium for a cocktail hour, dinner, and discussion on the future of the ocean in light of our planet's changing climates. We'll be conversing with the Robert W. Davidson (AB '71), President & CEO of the Seattle Aquarium; Dr. Richard Feely (joint recipient of the 2007 Nobel Peace Prize alongside Al Gore via the IPCC); and Ocean Policy expert Nora Nickum (HKS '09), Senior Ocean Policy Manager of the Seattle Aquarium.
Event program: The Harvard Club of Seattle will review the year's programs, honor our Volunteer of the Year, and elect board members and officers. Robert W. Davidson AB' 71, President and CEO of the Seattle Aquarium will provide a keynote describing how ocean acidification, pollution, and plastics are having enormous impacts on our nearby and global waters. Moreover he'll showcase what people are doing and what we can do to understand and respond to help our waters return to a healthy state. A panel discussion with open Q&A featuring Bob Davidson, Dr. Richard Feely, Nora Nickum, and Michael Bervell (club president) will follow.
Date: Thursday, June 16, 2022
Time: 6:30 pm - 9:30 pm
Location: Seattle Aquarium
Address: 1483 Alaskan Way Pier 59, Seattle, WA 98101
If you are having trouble with your Harvard Key or if you prefer to pay by check, please email us.
No refunds after June 9. Limited availability after catering deadline of June 10 at noon.
Members: Membership must expire AFTER June 30, 2022 to be eligible for up to four tickets at the member price. Limit of two complimentary tickets for Crimson and Benefactor members. Cost over $90 is considered a donation. The Harvard Club of Seattle is a 501(c)(3) organization, and donations may be tax deductible.
VIP Circle: Sit at the VIP table with Nobel Laureate Dr. Richard Feely.
President's Circle: Sit at the President's table with Bob Davidson, President and CEO of the Seattle Aquarium and Nora Nickum, Ocean Policy Expert.
Sponsors: If you or your organization would like to help underwrite this event, please contact Michael Bervell '19, President of the Harvard Club. The Harvard Club of Seattle is a 501(c)(3) organization, and donations may be tax deductible.
Ticket donations: If you'd like to purchase a ticket that will be donated to a worthy student or 2022 grad, please click here.
Event schedule:
6:30 - 7:30 pm | Networking reception / No-host bar
7:30 - 8:00 pm | Dinner followed by a short Harvard Club of Seattle program including election of officers and board members
8:00 - 9:30 pm | Bob Davidson, Richard Feely, and Nora Nickum: discussion on the past, present, and future of the ocean.
Menu: Hors D'Oeuvres and a three-course chicken or vegetable dinner with wine pairing. (No-host bar at the reception.) If you have dietary restrictions, please inform us in the comment box or by email no later than June 10 at noon.
Dress Code: Business
Accessibility: The Seattle Aquarium is accesible.
Parking or Public Transporation: For parking, we recommend that you park at the Pike Place Market. After 5 p.m., you may park in any of their two garages (which have over 800 parking spots) for just $7! Once you've parked, take the southwest elevator or stairs and follow signs for Alaskan Way/waterfront. The Seattle Aquarium is located across Alaskan Way after you exit the garage. Due to construction, paths may change so please follow signs. Additional details for parking at the aquarium can be found on their website. Unfortunately, we are not able to validate parking tickets. Please download this map for self-service parking lots around The Seattle Aquarium. There are many public transportation options within 15 minutes of the Aquarium.
QUESTIONS? Please contact Michael Bervell AB'19, President, Harvard Club of Seattle.
Problems with your Harvard Key? Please contact us.
---
Sponsors

|| Knudsen Vineyards, is an iconic vineyard in the heart of the acclaimed Dundee Hills AVA overlooking the fertile Willamette Valley, majestic Mt. Hood and the North Cascade mountain range. The Knudsen family has grown grapes and made wine there for 50 years. Thank you to Page Knudsen (MBA '83) for her donation of wine to the Networking reception of this year's annual dinner.
---
Speaker Biographies
Robert W. Davidson, AB '71 in government, is the President & CEO of the Seattle Aquarium, where he has served since 2002. He led the $41.5 million public/private New Currents expansion in 2007, building attendance to nearly one million visitors annually as the ninth largest aquarium in the United States. Bob helped reposition the aquarium's mission to Inspiring conservation of our marine environment as it has become one of the largest marine conservation organizations in the western U.S. He was also a leader in the earlier $40 million project to revitalize Seattle's Woodland Park Zoo, during which time he worked as co-initiator of Mayor Royer's Zoo Commission, board president of the Zoological Society, and as the Zoo Society's President/Executive Director. He served on the Central Waterfront Partnership Committee to chart the course for the post-Viaduct Seattle waterfront, with the Seattle Aquarium Ocean Pavilion opening in 2024 as the gem of the new Waterfront Park.
Nora Nickum, HKS '09, is a Senior Ocean Policy Manager at the Seattle Aquarium, where she advocates for state and federal policies to protect ocean health, including issues like climate resilience, orca and salmon recovery, and plastic pollution. She previously worked as a senior climate change specialist and UNFCCC negotiator at the US Agency for International Development; as a lead consultant for Tribes and cities creating climate action plans; and as the consultant project manager for the Washington State Governor's Orca Task Force. She was formerly the consultant project manager for the Washington State Governor's Orca Task Force. She is also a fiction and nonfiction children's book writer who features marine animals in her writing. She has a Master's degree in Public Policy from the Harvard Kennedy School.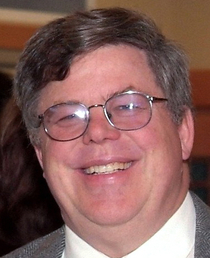 Dr. Richard A. Feely is the group leader of the Ocean Carbon Group at the NOAA Pacific Marine Environmental Laboratory in Seattle, WA. He has more than forty years of experience working with large-oceanographic data sets for the study of long-term changes in the ocean carbon system. He is the co-chair of the U.S. CLIVAR/CO2 Repeat Hydrography Program, and has published more than 220 peer-reviewed publications on the carbon cycle in the oceans, including his most recent research on ocean acidification processes in the South Pacific, including the Southern Ocean. In 2007, Dr. Feely and other members of the Intergovernmental Panel on Climate Change (IPCC) were jointly awarded the Nobel Peace Prize with former US Vice President Albert Gore.
Michael Bervell, AB '19, is the current President of the Harvard Club of Seattle. He is a Ghanaian-American angel-investor, entrepreneur, and author. Bervell is the author of "Unlocking Unicorns," a bestselling book about the stories, habits, and lessons of billion-dollar startup founders in Africa, Asia, and the Middle East available on Amazon and in bookstores globally. He blogs daily on his website "Billion Dollar Startup Ideas" and has received more than 800,000 impressions from over 150 different countries. A dedicated Harvard volunteer, Bervell joined the Harvard Alumni Association board as a student, initiating a program to connect students with alumni during board meetings, reunions, and Commencement.