Seattle Waterfront Hike
We invite all alumni of the college and graduate schools join us for a super easy hike along the Seattle Waterfront
Seattle Waterfront Hike
Saturday, October 15, 2022
10:00am to about 12:00pm
Meet at the fountain at the entrance to the Sculpture Park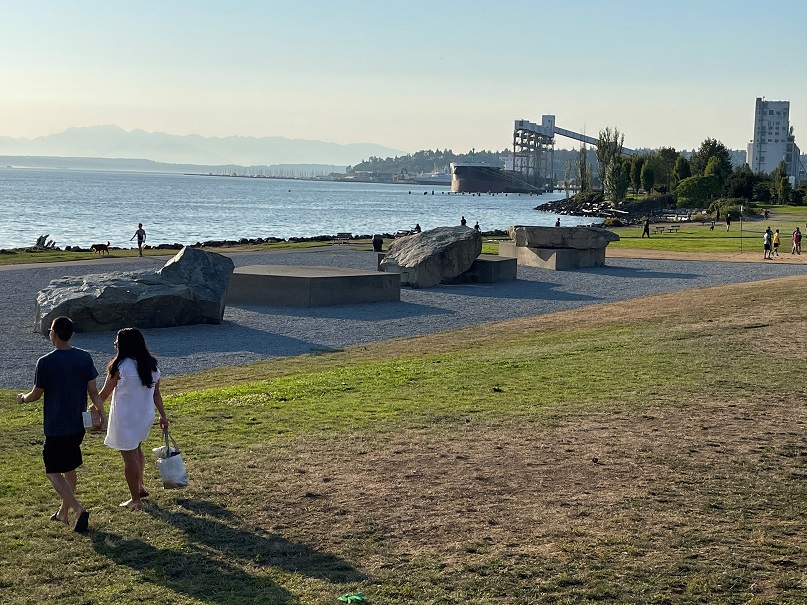 The Elliot Bay Trail follows the downtown Seattle Waterfront from the Sculture Park to the Interbay Cruise Terminal. The views sweep from downtown Seattle, to Mt Rainier, Puget Sound, and the Olympic Mountains.
https://goo.gl/maps/sqj7bXzj2GWgTJPY9
The hike is about 3 miles roundtrip, the trail is flat, paved, and easy.
Please plan on about 2 hours total to allow time for the hike both ways, and the beautiful views.
Suggestions for what to bring:
• Waterproof, comfortable hiking shoes
• Extra layers in case it's windy along the waterfront
• Sunscreen in case it's sunny
• Snack
• Water
We will hike rain or shine. Stay as long as you like. There is plenty of parking, and easy access via mass transit.
Questions:
Kelly Charlton
kellycharlton@post.harvard.edu
---
Your membership supports our Mission!
Current Full-time Student Membership price is $0.00.
Most Recent Graduate Membership price is $0.00.
Recent Graduate Membership price is $25.00.
Individual Membership price is $50.00.
https://hcseattle.clubs.harvard.edu/memsub.html
We look forward to seeing you at future events!
---
Seattle Waterfront Hike
Saturday, October 15, 2022
10:00am to about 12:00pm
Meet at the fountain at the entrance to the Sculpture Park