John Erlick '75
Volunteer of the Year 2020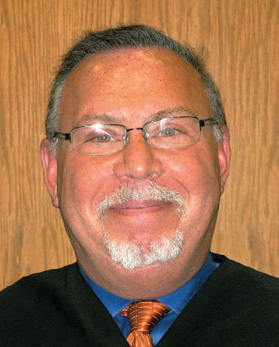 A dedicated public servant, Judge John Erlick '75 has tireless contributed to the legal profession and local Harvard community for decades. Born and raised in Boston, he attended the Boston Latin School before earning degrees with honors from Harvard College and the Georgetown University Law Center. He was elected to the King County Superior Court in 2000 and has taught professional responsibility as an Adjunct Professor at Seattle University School of Law since 2008, in addition to teaching law as a visiting professor at universities in Hungary, Poland, and Russia. Judge Erlick was chair of the Superior Court Judges' Association (SCJA) Ethics Committee from 2005-2014, Dean of the Washington State Judicial College in 2014-2015, and, most recently, Chief Civil Judge of the King County Superior Court. In 2018, he received the King County Bar Association's Outstanding Judge Award.
Judge John Erlick '75 was the longest-serving president in the history of the Harvard Club of Seattle, leading our alumni community from 1993 to 1999. He has since served continuously on the Club's board of directors and in various other leadership capacities, most recently as co-chair of the Schools & Scholarship Committee (2017-2020).
We thank Judge Erlick for his superb record of service and leadership on behalf of Harvard and the King County community!
If you are interested in volunteering with the Harvard Club of Seattle, please contact us at club@harvardseattle.org.
---
Harvard Club of Seattle Volunteers of the Year
2013 John (Kelly) Charlton AM CSS '82, Early College Awareness
2014 William (Ike) Eisenhart '74, Schools and Scholarship
2015 Christopher Bayley '60, JD '66, Summer Community Service Fellowship
2016 Emily Van Dyke '03, MPH '09, Multiple programs
2017 Alexis Wheeler, JD '09, VP Programs, Summer Community Service Fellowship, Mentorship Program, Nonprofit Board Fair
2018 Gautham Reddy '85, Immediate Past President, Schools and Scholarship
2019 Kristina Bennard, JD '01, VP Programs, and Mon Szeto '83, Treasurer
2020 John Erlick '75, Past President, Schools and Scholarship