Alexis Wheeler, JD '09
Volunteer of the Year 2017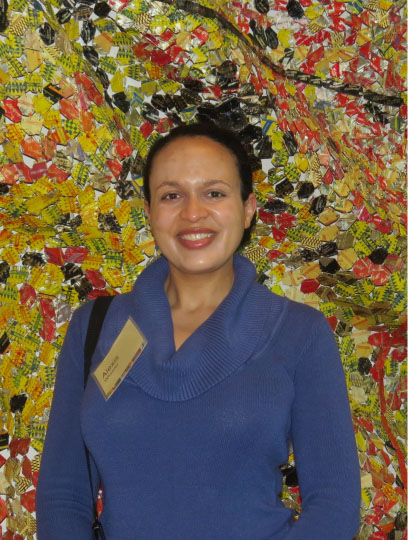 Alexis Wheeler, JD '09, grew up in Bellevue. She graduated from Newport High School, and she earned her bachelor's degree at the University of Washington. She studied at Harvard Law School from 2006-2009 and subsequently returned to the Pacific Northwest to work as an associate at David Wright Tremaine LLP in Seattle. In 2012, Alexis moved to London to obtain her master's degree at Westminster University. She now works at the University of Washington Tacoma in the interdisciplinary Global Honors Program.
Alexis began her volunteer work with the Harvard Club of Seattle as the lead for the Summer Community Service Fellowship. In 2015, she was elected to the Board of Directors as Secretary and subsequently took the role of Vice President, Programs, in
which she increased the number, quality, and variety of the Club's events. She founded and chaired or co-chaired the Club's Winter Mentorship Program and the Nonprofit Board and Skilled Volunteer Fair. She has also co-chaired the Community Service Committee and has volunteered as an admissions interviewer on the Schools & Scholarship Committee and as a speaker at the Early College Awareness Program.
At the 125th Anniversary Dinner in 2017, Alexis was elected as President of the Harvard Club of Seattle. We thank Alexis for her superb record of service and her tireless work on behalf of Harvard and the Puget Sound community.
If you are interested in volunteering with the Harvard Club of Seattle, please contact Alexis Wheeler, JD '09.
---
Harvard Club of Seattle Volunteers of the Year
2013 John (Kelly) Charlton AM CSS '82, Early College Awareness
2014 William (Ike) Eisenhart '74, Schools and Scholarship
2015 Christopher Bayley '60, JD '66, Summer Community Service Fellowship
2016 Emily Van Dyke '03, MPH '09, Multiple programs
2017 Alexis Wheeler, JD '09, VP Programs, Summer Community Service Fellowship, Mentorship Program, Nonprofit Board Fair