Global Networking Night: Summer 2017
Build new connections, reconnect with classmates and friends, and share your experiences.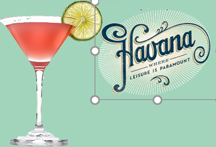 Join us for Global Networking Night, a unique event that brings alumni together on one night in cities across the world. The last Global Networking Night drew more than 6000 alumni in 95 cities! This is a special opportunity to meet fellow alumni and current students from across the university. Build new connections, reconnect with classmates and friends, share your experiences with students, and welcome recent graduates to our city. Tap into the power of the network!
Event is free. No host bar. Food available for purchase.
You must be at least 21 years of age to attend.
Date: Monday, June 12, 2017
Time: 6:00 to 9:00 pm
Venue: Havana Social Club
Address: 1010 E Pike Street, Seattle, WA 98122 (Five blocks from the Capitol Hill light rail station)
Havana in its purest form. Old world atmosphere, our new world creations, and your favorites made to order. Happy hour all night long!
Envision the bustling lobby of an old hotel in an aging city. As time passes and luster fades, an atmosphere of timeless yet worn elegance emerges. Vibrant color complements dark mahogany and lush vegetation. The place takes on the air of an old social club, with a modern twist. At the bar, an extensive collection of rums and tequilas line the shelves. Women and men sip painstakingly hand-crafted cocktails garnished with colorful paper umbrellas. Vintage light fixtures hang from a pressed tin ceiling, painted gold by hand. At the entrance to the bar, guests are greeted on their way in and thanked on their way out, always pleasantly surprised by the tendency, as they say in the game of billiards, to put a little english on it.
For questions, please contact Gautham Reddy '85, President, or Alexis Wheeler JD '09, Vice President of Programs.