Veritas: Common Values for the Common Good
Join your fellow alumni/ae for an intimate conversation about Veritas, the Harvard Charter, and living up to our values.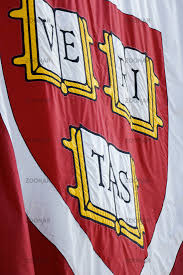 Please join us for the second in a year-long series of potluck dinners for alums to have intimate conversations among ourselves and to share our thoughts and experiences about Harvard's role in leading challenging conversations nationwide. All points of view are welcome and all are encouraged to participate respectfully and without concern for judgment or rejection. Our dinners will culminate in a leadership-in-action community service event during the Global Month of Service in April 2018.
Date: Thursday, June 29, 2017
Time: 6-9pm
Location: 2020 43rd Ave E #12 (Madison Park; if weather permits, we will meet on the lakeside large deck with a view of Mt. Rainier)
Cost: Free. Please bring what you are able for the potluck dinner. Beverages will be provided.
Facilitator: Emily R. Van Dyke '03, MPH '09, Vice President, Harvard Club of Seattle
RSVP below.
American civil society has faced a new upswing of turmoil with race, prejudice and violence. Proponents of racial supremacy and ethnic nationalism have achieved prominence in the public sphere, fueled by rhetoric that may or may not be grounded in truth. Meanwhile we have seen the revival of practices like turning high-pressure hoses on protesters at Standing Rock in subzero temperatures, which echo some of the worst memories of the Civil Rights movement.

What is Harvard's history with race, ethnicity, and class in society? Does Harvard have an obligation to live by its 1650 Charter, which specifically states that Harvard College is dedicated to "the education of the English & Indian Youth of this Country"? We will examine this question
through the lens of a recent Joint Resolution submitted by the Mashpee and Aquinnah Wampanoag Tribal Councils to President Faust requesting renewed collaboration and increased commitment to educating local Native youth as per Harvard's own Charter -- especially given that Harvard can claim only one Wampanoag college graduate since the 17th century. What role does Harvard play today and what roles do we play as citizens in society at-large and in our local communities to promote truth and fairness for all people?
What are the common values that we share as Harvard graduates and can express through everyday leadership for the common good?
For questions, contact Emily R. Van Dyke '03, MPH '09, Vice President.
When:
6:00PM - 9:30PM Thu 29 Jun 2017 ( Timezone: Pacific )

Where:
2020 43rd Ave E #12
Seattle, WA 98115
RSVP Here...
Look Who's Coming:
Hannah Ahmed
Maciej Stanski
Amazon
Stephen Sullivan
Stephen Sullivan Designs, PLLC
Ali Thomas
Kaiser Permanente
Duncan Hollomon
Self
Christine Abbott
Geography III
Tavan Pechet
Pechet Advisors
Cathy Johnson
Creative Solutions
Deborah Hammond
None (retired)
Estienne Granet
Microsoft
Kamuron Gurol
Sound Transit
Matthew Goggins
Communications Committee, WCR
Sarah Zaman
UW
Michael Crick
MICA
... a total of 14 guests.
Note: to opt out from this list please sign in, go to My Account and change your preferences under My RSVPs.