The Nutcracker at the Pacific Northwest Ballet: Performance and Backstage Tour SOLD OUT
Join us for a magical matinee performance of George Balanchine's The Nutcracker at McCaw Hall. Tickets include an exclusive backstage tour. Families are welcome.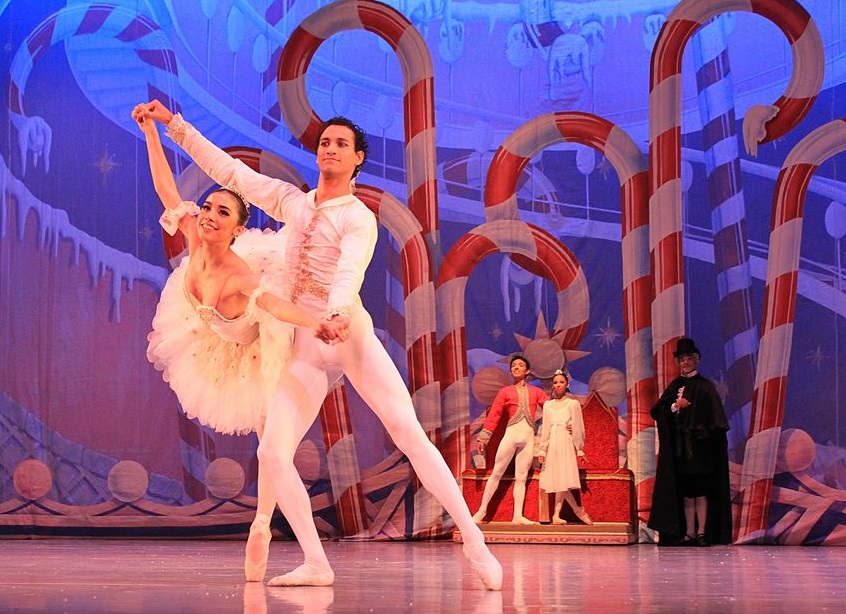 Date: Saturday, December 16, 2017
Time: 2:00 pm Performance
2:45 pm Backstage Tour (at Intermission)
Location: McCaw Hall, 321 Mercer Street, Seattle, WA 98109
Ticket prices:
Second Tier Rear (center): $45 Sold Out
Gallery Upper: $80 Sold Out
(Standard ticket price without the tour is $99 in Gallery Upper)
Refunds are available for Members only. Members can request a refund until November 30.
Questions? Contact Alexis Wheeler, President. Special thanks to PNB Board Member Greg Kusnick '75.
Subject to availability, Members may request group discounted tickets anywhere in McCaw Hall for the December 16th matinee performance, provided the request is made before November 30. No more than 6 special request tickets for Crimson/Benefactor Members, 4 tickets for Patron Members, and 2 tickets for all other Members.
Photo by Gabriel Saldana.