From the President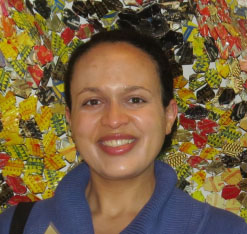 Thank you for visiting the Harvard Club of Seattle website. The Club provides a link back to Harvard for over 4,000 alumni in Seattle and Western Washington. We foster a community in which alumni can reconnect with former classmates, meet new Harvard alumni, talk with current students about campus life today, interview students applying for Harvard College, socialize over common interests, and participate in 40+ events and service activities per year. You can read about the history of the Club here.

Please join and support the Club so we can continue to provide unique and worthwhile programs. Starting at just $25/year for recent graduates, seniors, and non-residents, we offer several different categories of membership to suit your situation. Paying Club members get exclusive access to our premier events, such as discounted tickets to Sounders games, Mariners games, Broadway shows at the Paramount, and much more.
Want to see a program, tour, or event that we aren't offering yet? We're always looking for fresh ideas, so get in touch with a Club officer to sign up as a volunteer. It's a great way to meet people while providing a service to your fellow alums. In the spirit of continuous improvement, we are always striving to create a better customer experience for our Harvard alumni. Feel free to email the President directly or fill out this anonymous survey with suggestions or areas of improvement.
Don't miss out on the spirit and camaraderie of your local club. Get involved today!

Alexis M. Wheeler, JD '09
President, Harvard Club of Seattle
---
Harvard Club of Seattle Presidents
1974-76 Norman L. Winn '61
1976-77 Henry A. Kuharic '50
1977-78 George N. Prince '43, LLB '48
1978-79 George Denniston MA '61
1979-81 William P. Hammond '68
1982-83 A. Henry Schilling '66
1983-85 Peter A. Danelo '72, JD '75
1985-87 Carla Okigwe '65, MA '74
1987-93 H. Blair Bernson '69
1993-99 John Erlick '75
1999-04 A. Brian Davenport '68, MA '73
2004-07 William C. Hartmann '90
2007-10 Stanley D. Mark '73, MBA '76
2010-13 Brenda J. Walker '88
2013-15 Ling Lin '12
2015-17 Gautham P. Reddy '85
2017- Alexis M. Wheeler, JD '09